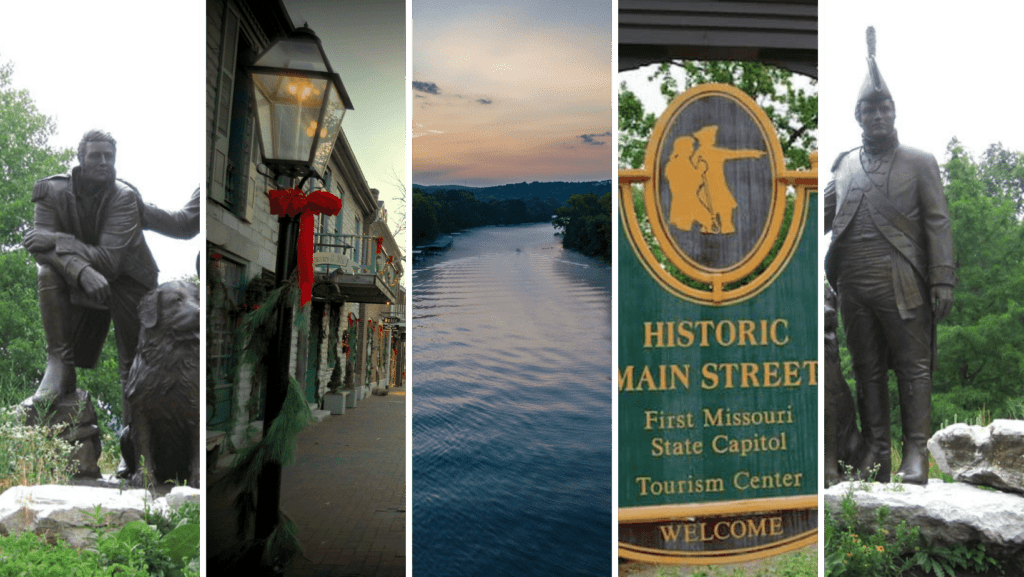 St. Charles, Missouri is located at the confluence of the Mississippi and Missouri Rivers; home of the Saint Charles Chapter, National Society Daughters of the American Revolution (NSDAR or DAR). The chapter has been serving its community by promoting historic preservation, education, and patriotism for over 100 years!
The chapter holds monthly meetings, from September through May, and welcomes new members. Meetings begin with a program followed by a business meeting.
For more information on how to join DAR, please contact us.

The Saint Charles Chapter, NSDAR, was established on May 5, 1909, to honor the city of St. Charles, one of the oldest settlements in Missouri and the first state capitol. The chapter has grown from 14 members in 1909 to over 170 current members.

Chapter accomplishments throughout the years include:
marking the home of Missouri's first Governor, Alexander McNair
adopting a French orphan during World War I
helping in the restoration of historic Fort Zumwalt
marking American Revolutionary War Patriot graves in the region
marking the Trail to Fort Osage and the Daniel Boone Trail
donations in support of historic preservation, education, and patriotism